How to Setup/Verify ZTE OBDII hotspot internet connection, using your PC/Laptop.
This guide is for the ZTE OBD2 Hotspot pictured below.
Follow the directions below to update the OBDII to new APN.
Replace the micro-SIM Card
1.) Remove OBDII device from vehicle. Insert your fingernail into the slot of the micro-SIM card cover
and lift it up gently.
2.) Remove the existing micro-SIM card (if present).
3.) Insert the new micro-SIM card with the gold-colored contacts facing down.
4.) Close the micro-SIM card cover.
5.) Reinstall back into the vehicle to power on the OBDII Device. (some vehicle may require ignition to be on to power the OBD II hotspot.) Can take up to 30 seconds to boot.
Update OBDII hot spot to correct APN.
Your new sim's APN is m2m005248.attz
1. Connect your laptop to the OBDII hot spot WiFi information on back of OBDII. On your laptop look for the correct SSID and connect to it with the correct password. SSID and password on back of OBDII.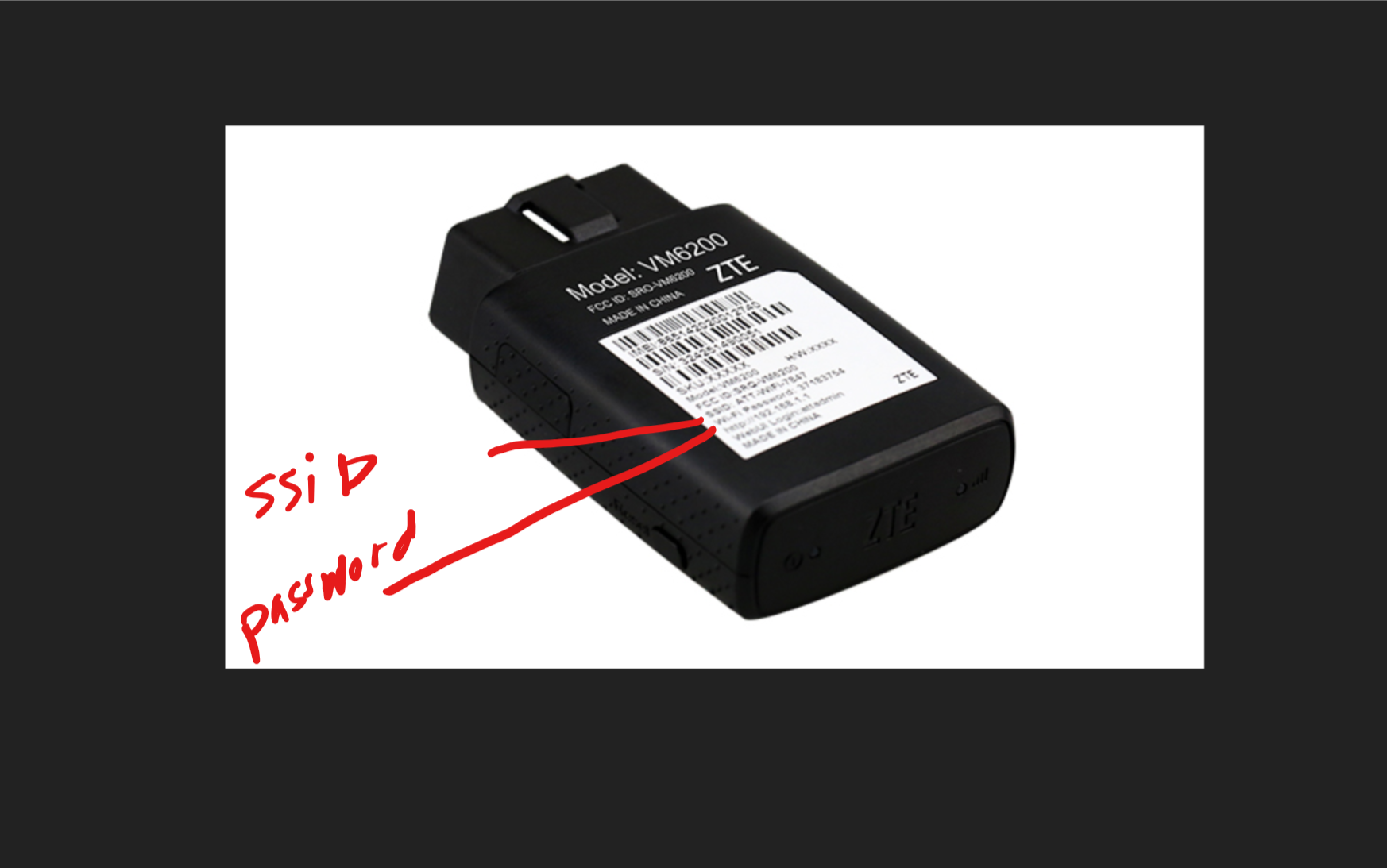 ​
https://planethalo.zendesk.com/attachments/token/WqxC2fRF1fL3f8Or7iBRMQIDF/?name=inline464989044.png
2. Once laptop is connected to OBDII open your browser and type in 192.168.0.1 and password is admin.

​
https://planethalo.zendesk.com/attachments/token/oDvDXHsO8qQuHcbrsK8lC6t5m/?name=inline-622754467.png
3. Select settings, select network, select APN, select add new

​
https://planethalo.zendesk.com/attachments/token/rbFKzZxfmEKaL0GYRJF3L1xBj/?name=inline48547058.png
4. enter a profile name (anything), enter apn (provided by your carrier), hit apply on bottom

​
5. Hit home tab to see connection status. You are done, camera may need a reboot.

​
https://planethalo.zendesk.com/attachments/token/oab4f3tKEMRjNUFAt70KXT4gM/?name=inline919256859.png
If you have any questions, email us at support@planethalo.com